Maze, building your own randomized place
December 9, 2015 in Tutorial, Unity by Adrian Marius
In this tutorial we'll generate a maze with multiple distinct areas and navigate through it. You'll learn to
fill a 2D rectangle with a maze-generating algorithm;
visualize the algorithm by using a coroutine;
place walls and doors;
use object inheritance;
use extension methods;
move through the maze;
combine first-person view and an overlay map;
determine visible rooms.
You're assumed to know the basics of the Unity editor and scripting. If you've completed theClock and Fractal tutorials you're good to go.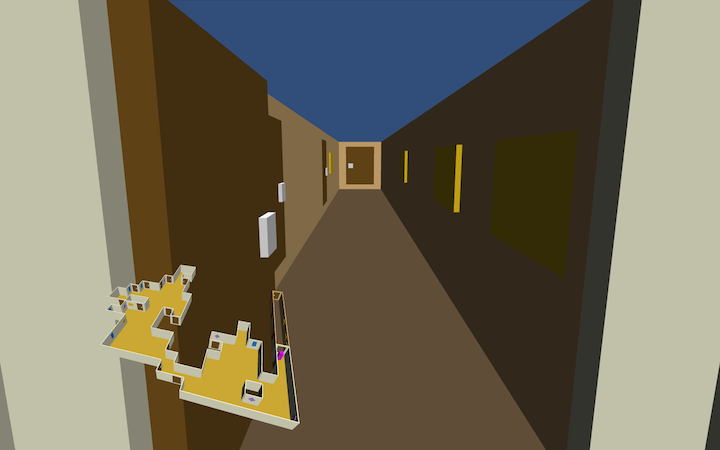 Enter a random maze of your own creation.